Skinny Pesto contains all of your favorite basil pesto flavors with half the calories and fat found in traditional pesto. It works with all of your favorite pesto recipes, including our amazing chicken pesto and our favorite shrimp pesto with zucchini noodles.
We're drowning in basil here and before we watch our bumper harvest wilt, I'm making this healthy skinny pesto next to the bucket It's something our whole family loves and there are so many different ways to use it for meals.
It's great, quick and easy pasta sauce, great as marinating chicken or beef, it's the perfect pizza sauce, and even tastes great with morning eggs. Seriously, this pesto tastes good in anything and has many different uses. I recommend double or triple the recipe and stock up on when you need quick inspiration for the recipe.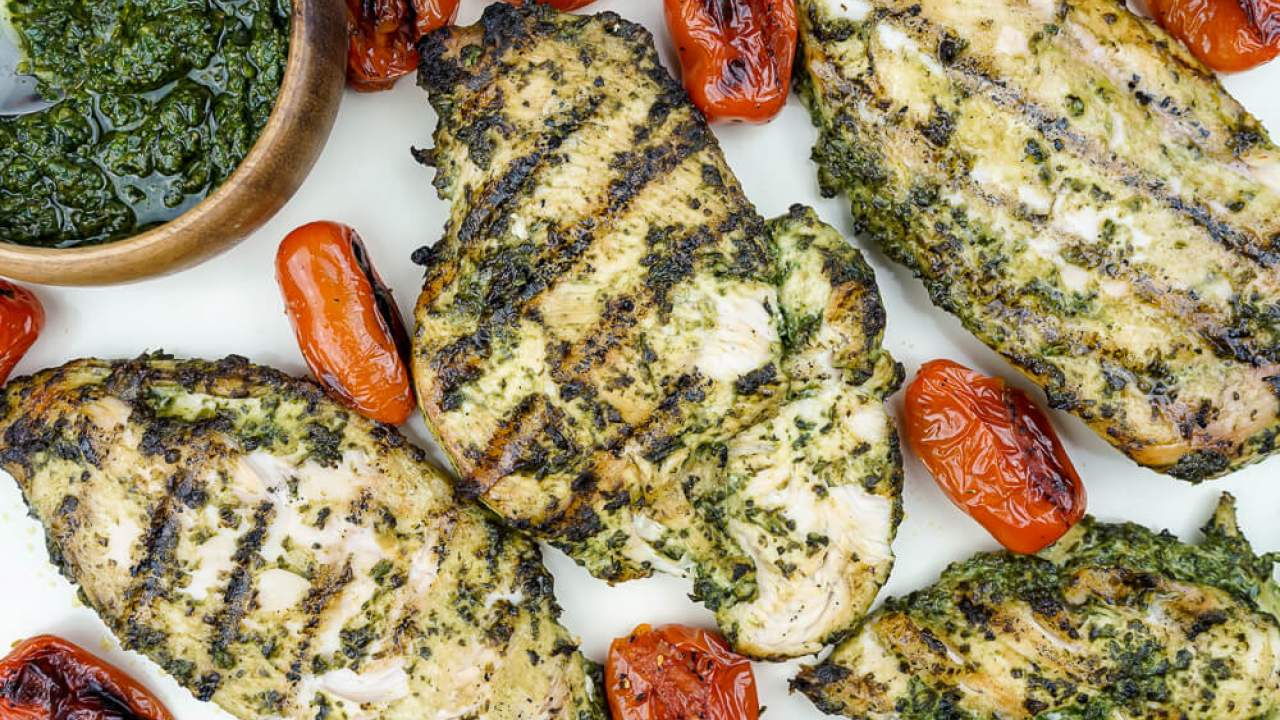 Pesto has always been a staple in our fridge. Before I started cooking, this was the store-bought kind, and now that I cook all the time, it's always made a great homemade pesto dish. It's also almost always in my freezer. Yes, pesto is also freezer safe and is one of the best things to have on hand for fast food.
Speaking of freezers, there are certain things that I always want to put in my fast food freezer when I need them. The first is the homemade marinara sauce, usually with meatballs that can be quickly combined with pasta, squash spaghetti, or used for sandwiches or quick stuffed peppers. The second is a homemade soup, usually chili, and can be used for lunch or dinner with a simple salad.
The third option is the breakfast option, such as a Frozen Breakfast Quesadilla or DIY Egg McMuffins. Another recipe of the day is this skinny pesto sauce. I use it on pastas, pizzas, sandwiches, baked potatoes, rotisserie chicken, and more. I always have at least two or three containers frozen and ready to go.